Public seating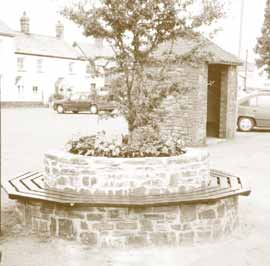 Part of the Square, showing seating and the new bus shelter in 1995.
The first public seats appeared in the village in 1935.
One was bought by the parish council and positioned opposite the Old Forge.
Another was positioned on the Berridon road, but it was brought back into the village the same year as it wasn't used very much. Other seats have been added since.
---